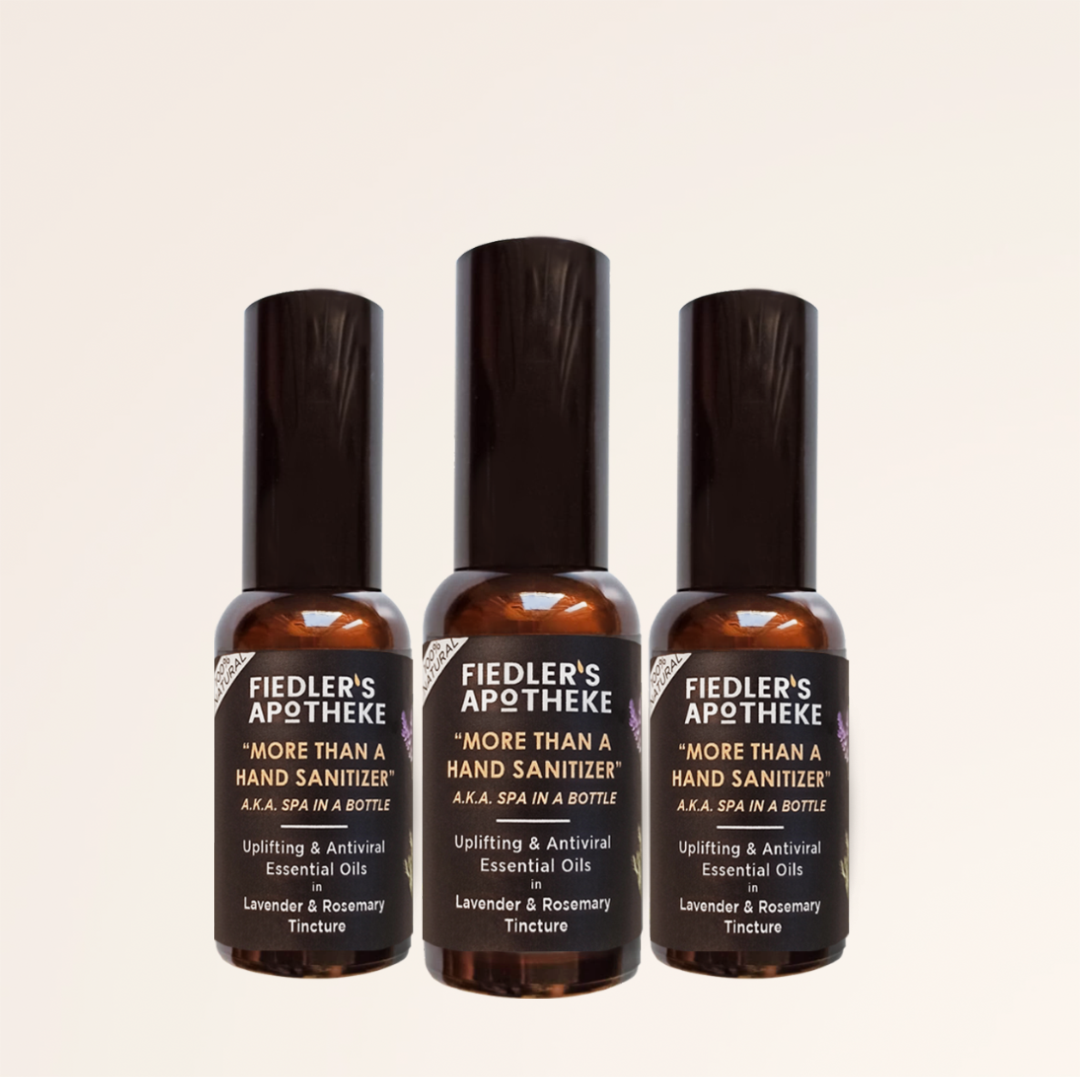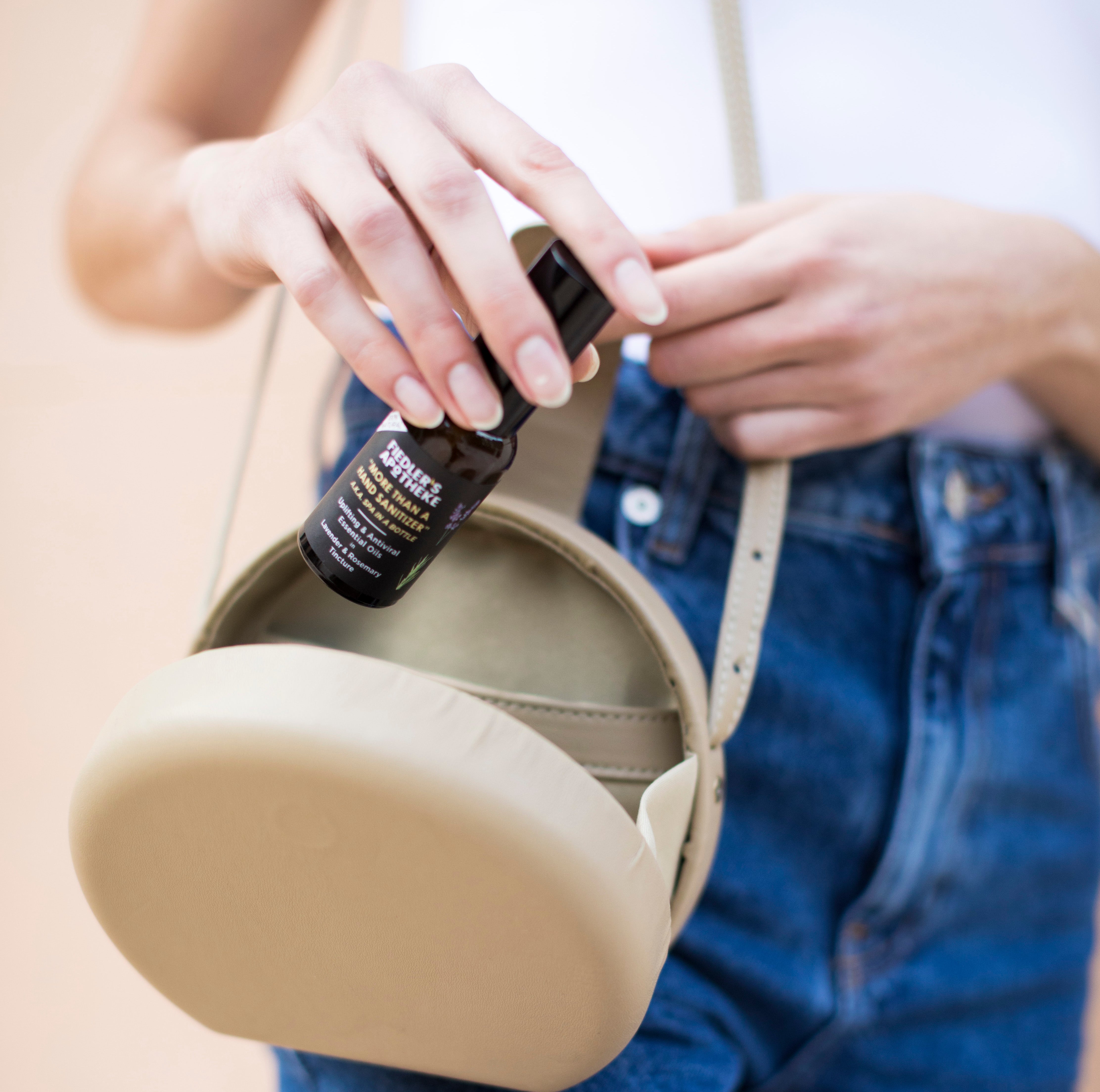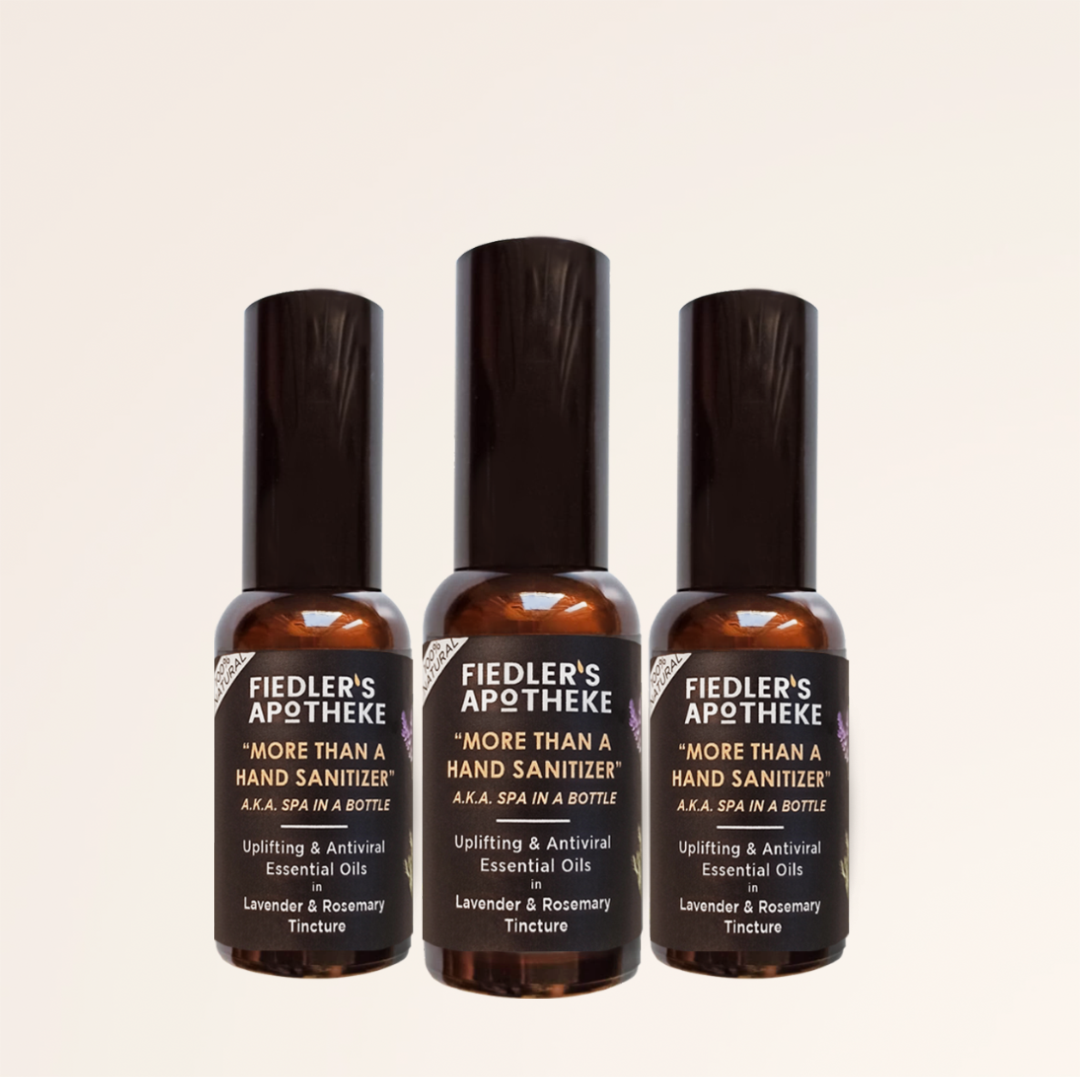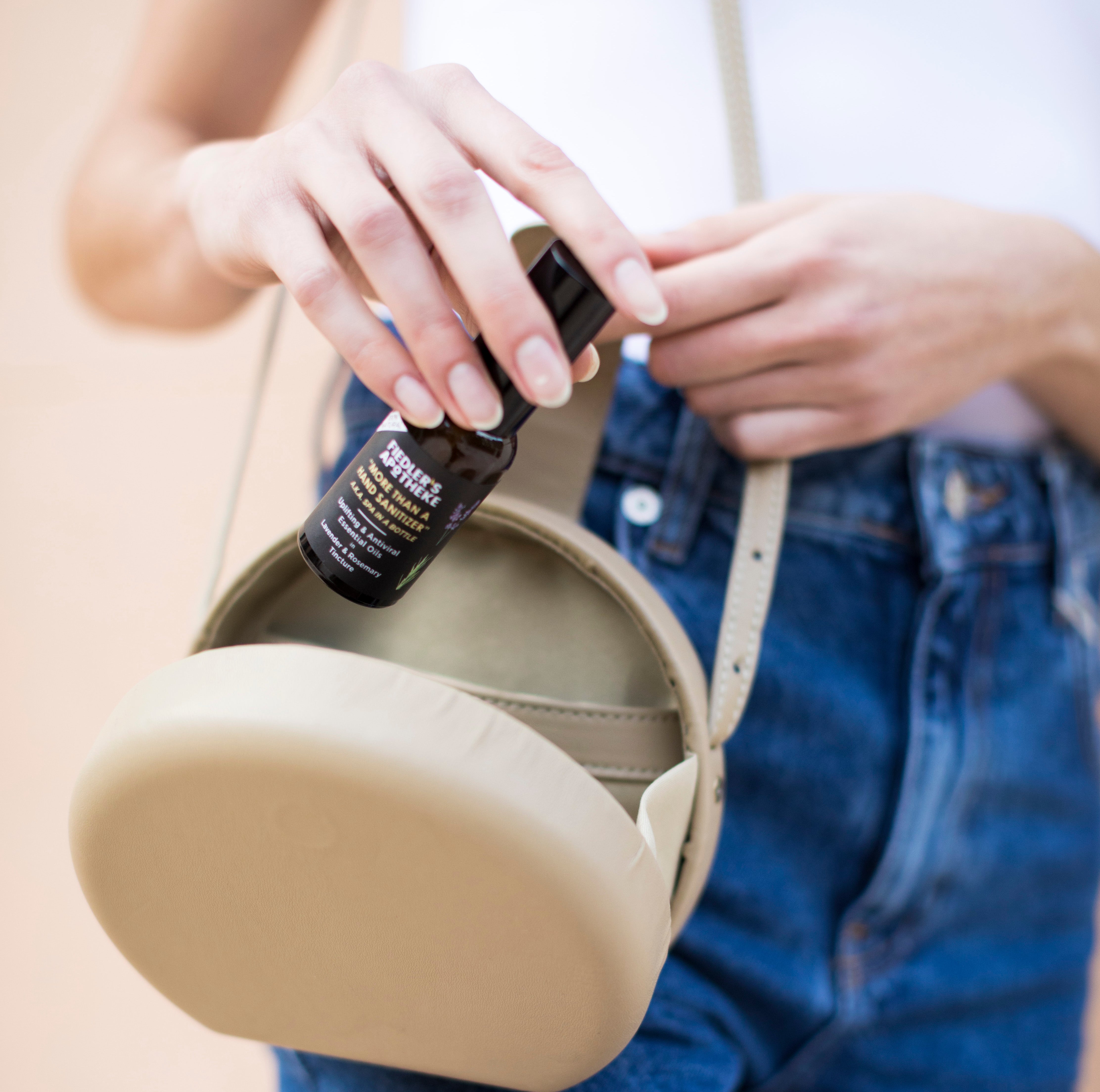 MORE THAN A HAND SANITIZER
Multi-use • Sanitizing • Nourishing
Lavender and Rosemary alcohol (70% vol) kills germs and viruses.
No More Dry Hands
A natural blend with St John's Wort Oil that will give your hands some well deserved hydration.

Organic Essential Oils with Aromatherapy Benefits
Orange - Happiness
Tea tree - Antiviral
Frankincense - Comforting

Practical Packaging
Easy to use glass spray bottle that eliminates excessive usage and fits everywhere.




Wonders on germs
With 70% alcohol in our lavender and rosemary tincture, we guarantee a proper cleansing of viruses.

Wonders on skin
Full of powerful flavonoids, St. John's wort oil helps soothing and healing damaged skin.

Wonders on mood
Orange and frankincense essential oils promote happiness and peace. A perfect blend of uplifting and comforting properties.

Wonder moments
Spray 2-3 pumps to your palms and rub your hands to eliminate viruses, nourish your hands and smell the natural ingredients.





"Fiedler´s Apotheke Hand Sanitizer passes our test. This sanitizer perfectly combines disinfection and skin care with its organic and aromatherapeutic formula. And it smells like heaven"